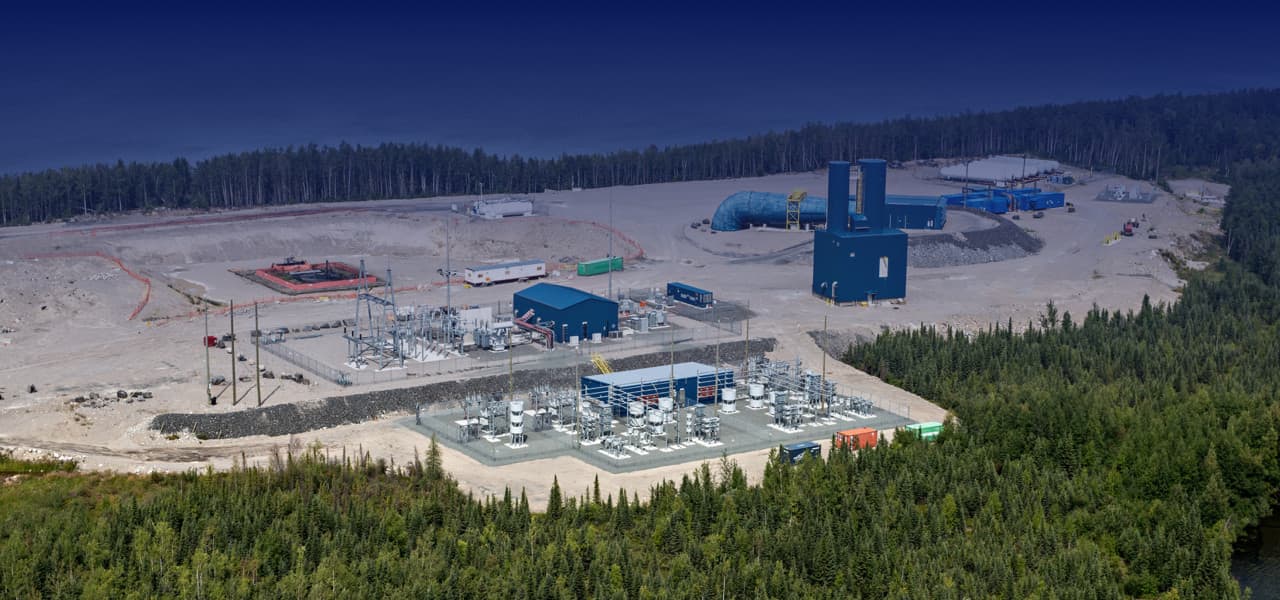 Musselwhite
Musselwhite is a fly-in-fly-out operation located approximately 500 km north of Thunder Bay, Ontario, Canada. Its ore is mined from two main zones below Opapimiskan Lake and is processed on site using a circuit that includes crushing, grinding, leaching by cyanidation, carbon in pulp recovery and electrowinning. Gold recoveries are 96 percent.
Location
Opapimiskan Lake, Ontario, Canada
Processing Method
Carbon in pulp recovery, cyanide certified
Date of First Production
1997
Annual Gold Production*
173 Koz
Musselwhite: Increasing Productivity and Underground Development
Musselwhite was one of the first mines in Canada to enter into a comprehensive agreement with First Nations communities when the Musselwhite Agreement was signed in 1992. In 2014, the Mishkeegogamang Agreement was signed.
In the fourth quarter of 2020, Musselwhite implemented a new conveyor system and material handling systems, improving material movement from its two main zones below Opapimiskan Lake. The underground shaft hoists ore from the underground crushers, reducing haulage distances and ventilation costs.
Quick Links
Contact
T: (807) 928-2200
F: (807) 928-2067
info@goldcorp.com
Box 7500 Thunder Bay, Ontario P7B 6S8