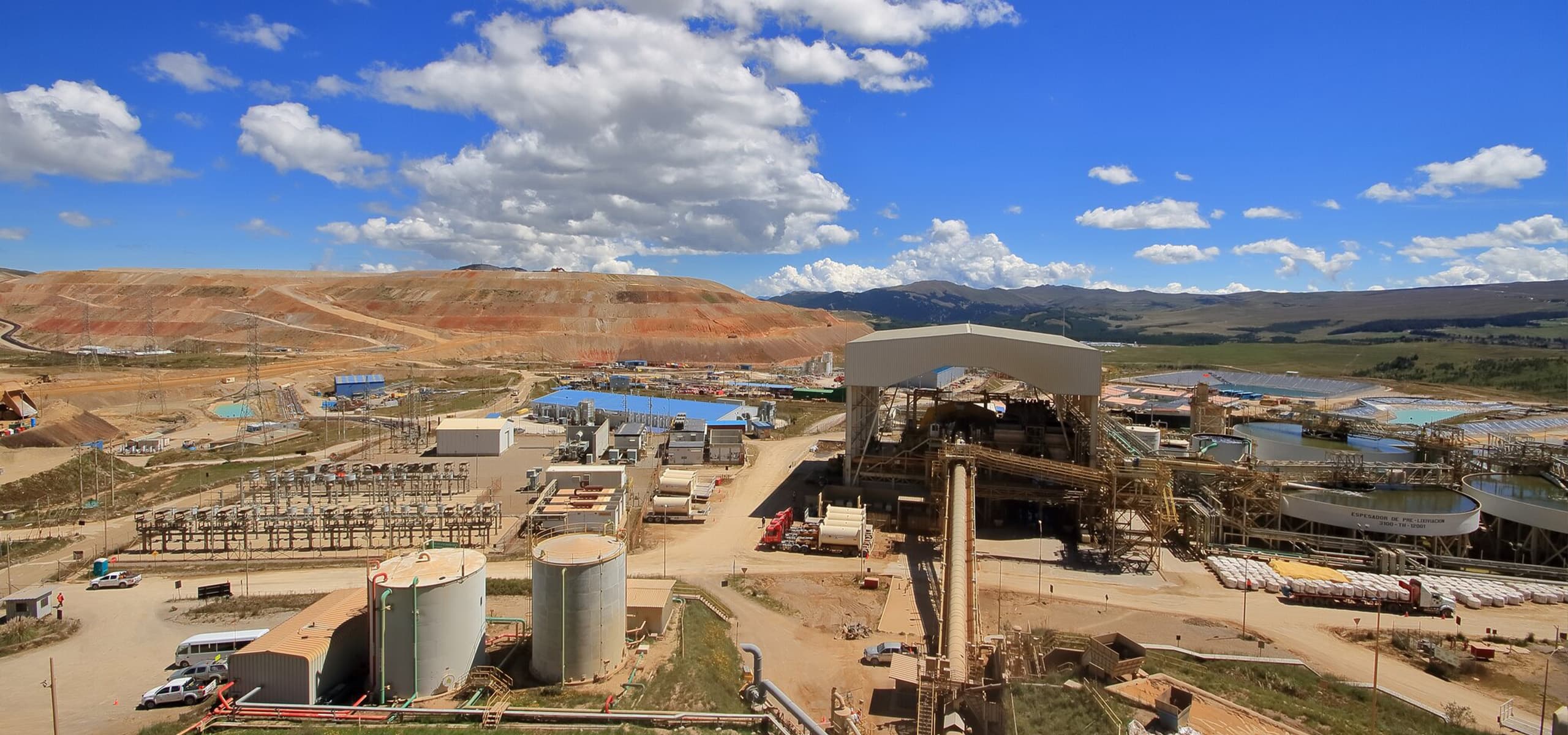 Yanacocha
Yanacocha is South America's largest gold mine, located in the province and department of Cajamarca, about 800 km northeast of Lima. Yanacocha's operations are situated between 3,500 and 4,100 meters above sea level with development activities in four primary basins. As of 2022, the operation is 100 percent owned by Newmont. The mine poured its first gold ore bar on August 7, 1993. Yanacocha invested more than $1 billion in environmental and social responsibility projects from 1993 to 2012 and continues doing so.
Location
800 km northeast of Lima, Peru
Date of First Production
1993
Yanacocha: South America's Largest Gold Mine
In 2005, Yanacocha's production peaked with 3.3 Moz of gold; in the first quarter of 2021, production at the site was transitioned to leach-only operations.
In 2022, Newmont completed the acquisition of Buenaventura's 43.65 percent noncontrolling interest and Sumitomo's 5 percent noncontrolling interest; Yanacocha is now 100 percent owned and operated by Newmont.
The Yanacocha Sulfides project will develop the first phase of sulfide deposits and an integrated processing circuit, including an autoclave to produce 45 percent gold, 45 percent copper and 10 percent silver, extending operations beyond 2040 with second and third phases having the potential to extend life for multiple decades.
As announced in June 2023, the Sulfides project has been deferred for at least two years from the previously planned investment decision date in 2024, representing the first step to Newmont delivering on its portfolio optimization strategy as part of the Newcrest acquisition.
230
Koz
Annual Gold Production*
Quick Links
Contact
Minera Yanacocha SRL Peru
Av. La Paz 1049 5th Floor
Miraflores, Lima