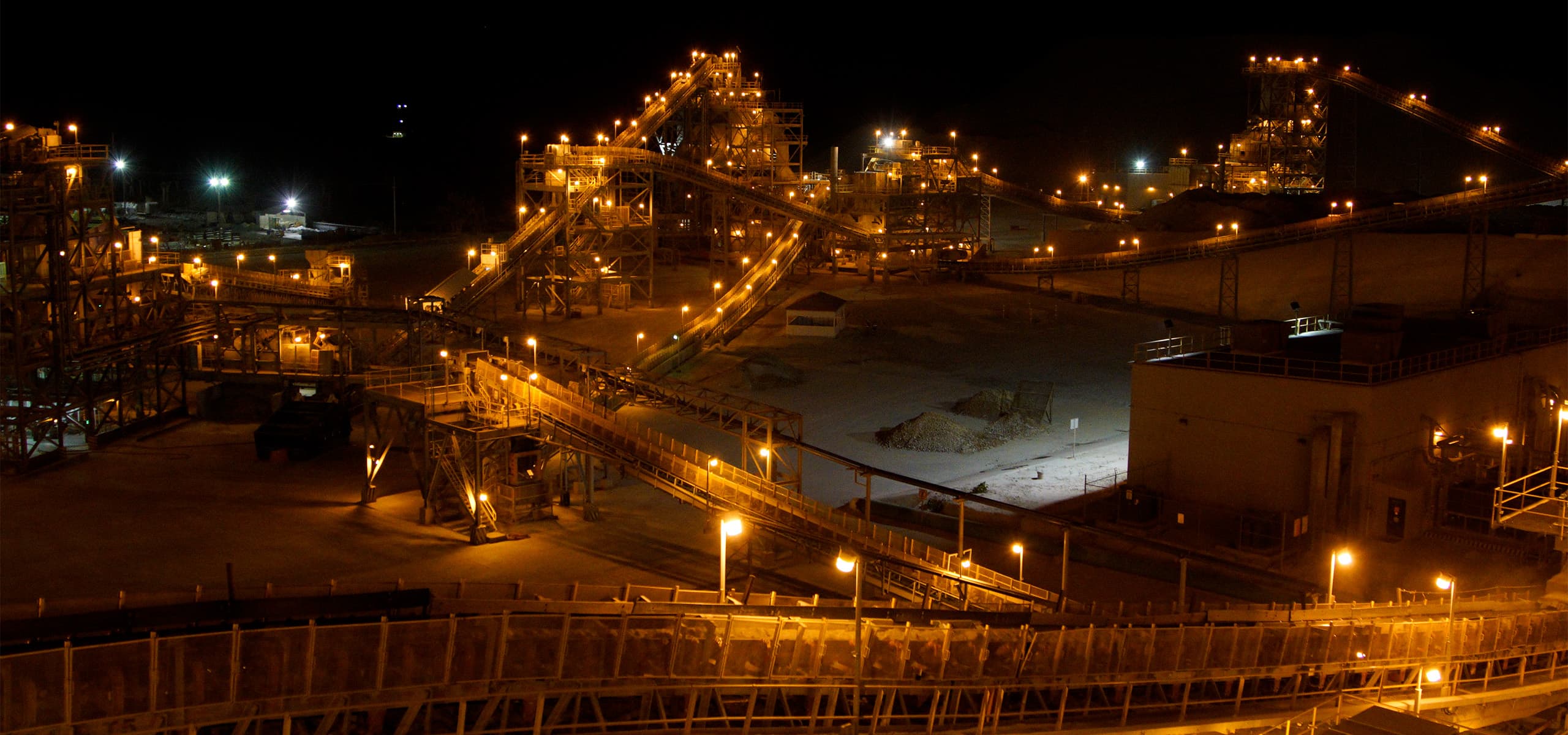 Latin America and Caribbean (LATAC)
Community
Newmont operates with integrity, trust and respect to create profitable production and generate sustainable development and opportunity for our host communities.
Newmont Suriname is committed to closely partnering with the Surinamese government, the Surinamese population, the Pamaka community and the Kawina community to create value and improve lives through sustainable and responsible mining. The Cooperation Agreement with the Pamaka Community was concluded in June 2016, resulting from the 2011 ESIA study investigating the social effects of the Merian mine. The main points of the agreement are a preferential treatment for members of the Pamaka community when it comes to jobs or delivering products and services, a complaints procedure for disputes and solutions for small-scale miners, such as mining without mercury.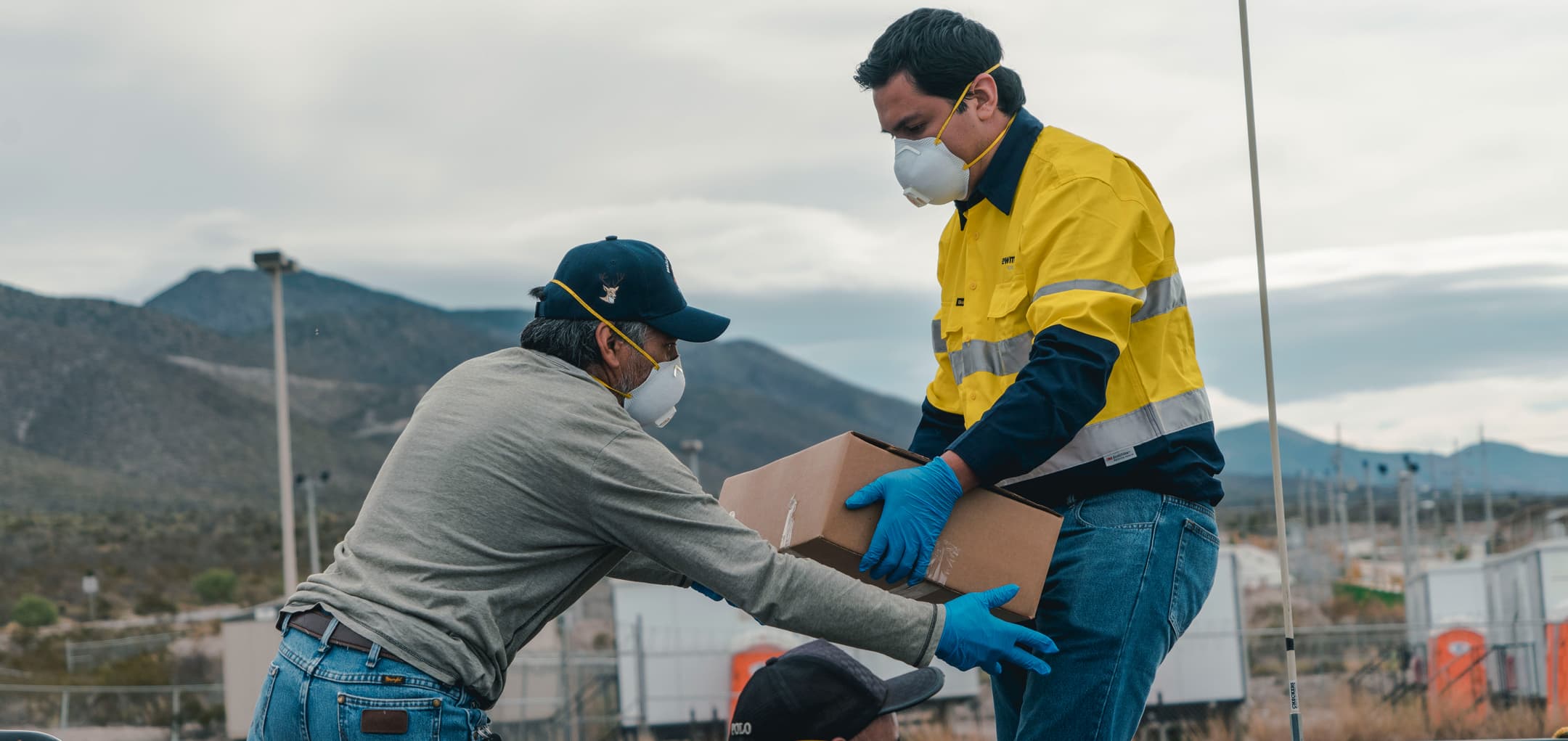 In 2020, Newmont established the Global Community Support Fund to help combat the COVID-19 pandemic. Partnering with local governments, medical institutions, charities and non-governmental organizations we addressed the greatest needs with a view to serving as a catalyst for long-term resiliency and future community development.
Community Development Funds
To ensure the sustainable development of the Pamaka Community, Newmont Suriname has established the Community Development Fund (CDF). This initiative will help finance sustainable projects for the benefit of the Pamaka community, such as drinking water, electricity supply and agriculture. The board of the CDF consists of two members of the Pamaka community, two representatives of Newmont Suriname and two representatives of the government.
Yanacocha created "La Asociación los Andes de Cajamarca" (ALAC), an organization promoting sustainable development in the Cajamarca region. ALAC's activities focus on three key areas: entrepreneurial development, institutional capacity building and human capital development. Yanacocha supports various initiatives and programs to promote local and regional development of agriculture, forestry, artisanal crafts and more, with priority development projects including local capacity building and maintenance of road infrastructure to facilitate market access in rural areas.
Attention is also on issues that will improve the health and well-being of our local communities. Yanacocha has constructed and expanded water systems, latrines and infrastructure to improve health access in the Cajamarca region. We also have funded programs to reduce malnutrition and increase food production.
Minera Peñasquito interacts with 25 neighboring communities within our area of direct influence, distributed across three municipalities of the State of Zacatecas: Mazapil, Concepción del Oro and Melchor Ocampo. We have established more than 10 partnerships with civil society organizations and educational and governmental institutions in the region and more than 80 community initiatives, including the rehabilitation of roads, community spaces, churches and sports fields; installation of power lines, perimeter fences and livestock gates; home improvement support; construction of community kitchens, drainage and septic tanks, and curbs and pumps for water extraction.
Environment
Newmont is committed to responsible environmental stewardship, and we strive to operate in a way that protects the health, safety and overall well-being of host communities and the environment. We have environmental standards that provide detailed training and awareness programs to our workforce while monitoring and reporting our performance. Our mines adhere to all legal requirements, environmental standards, policies and procedures, and we work closely with local government agencies to develop, implement and audit environmental programs and commitments.
Concurrent Reclamation
Reclamation is an essential part of our operations. We conduct reclamation concurrently during operations and after the closure of the mine. Our goal is to achieve no net loss of biodiversity due to mining activities, and to rehabilitate the environment to benefit local communities long after mining ends.
Peñasquito, for example, follows its Management Plan for the Reproduction of the White-Tailed Deer as part of its compliance with Mexico's National Environmental Audit Program. In conjunction with community members, Peñasquito also established reforestation to preserve the region's flora.
The full Merian Environmental and Social Impact Assessment (ESIA) can be accessed in our document library.
Water
Water is critical to our operation, and we take steps to ensure local communities also have access to clean water. We have several programs in place to ensure we are controlling erosion and sediment, properly treating water and monitoring our operations.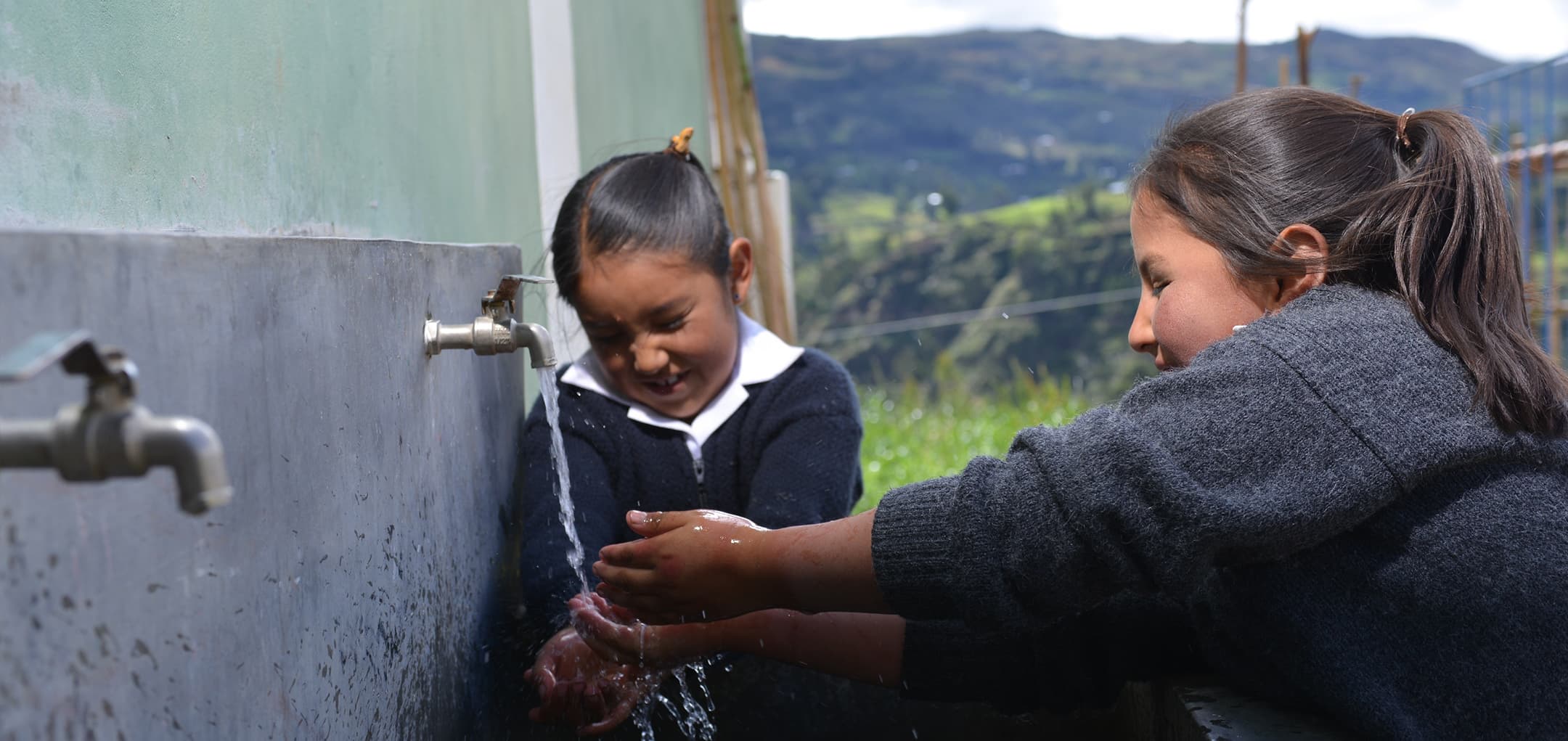 In a joint effort between the Municipality of Banos del Inca, the Watershed Institute and Yanacocha, we have built more than 340 reservoirs for 520 families to maximize agricultural production during the dry season.
Suriname has a tropical climate, and the Merian mine operates with a positive water balance, meaning that offsite release of water is required. To meet discharge water quality requirements, water is treated in sedimentation ponds and at a water treatment plant. Water quality discharges are closely monitored to ensure compliance with criteria.
Yanacocha operates in an area that receives heavy rainfall during the wet season, which can cause natural erosion and sediment movement in rivers. Due to the movement of the earth in our operations, loose sediment can be washed away during heavy rain. We work to control sediment through 13 coils designed to capture rainwater that runs through our operations and limit the dirt that is carried downstream. We also use levees and other sediment control mechanisms, such as the Rio Rejo and Rio Grande dams.