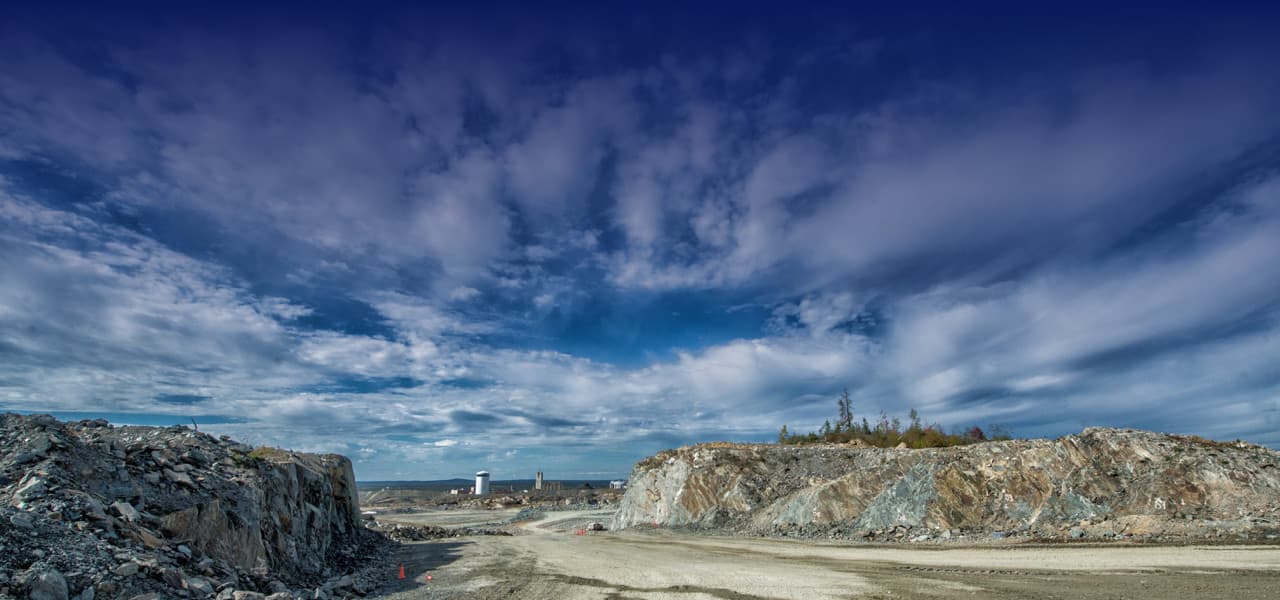 Porcupine
Located in and around the City of Timmins, the Porcupine district has produced more than 68 million ounces since 1910. Currently, about 60 percent of the gold comes from the Hoyle Pond underground mine, where mechanized cut and fill and long hole mining methods are used to extract the ore, and the remaining ore comes from the Hollinger Open Pit mine. The Dome Underground mine ceased operations in 2017. Ore is processed at the Dome processing facility using a circuit that includes crushing, grinding, gravity concentration, cyanide leaching, carbon in pulp recovery, stripping, electrowinning and refining.
Location
Timmins, Ontario, Canada
Mine Type
Underground, open pit and stockpiles
Date of First Production
1910
Porcupine: Pamour Project to Extend Mine Life through 2035
In November 2022, Newmont announced a $120 million investment in a new state-of-the-art water treatment plant at our Porcupine operations. The plant, which was completed at the end of 2022 and began discharging in 2023, has among the lowest effluent discharge limits in the mining industry. This will accelerate the dewatering of the Pamour pit.
Pamour (formerly Goldcorp's Century Project) maintains profitable production and extends mine life beyond 2024 at Porcupine, adding 1.6 million ounces of gold production over life of mine through 2035 by maximizing mill capacity, adding volume and supporting higher-grade ore from Borden and Hoyle Pond Underground.
280
Koz
Annual Gold Production*
Quick Links
Contact
T: (705) 235-6589
F: (705) 235-6551
4315 Gold Mine Road
South Porcupine, Ontario P0N 1H0