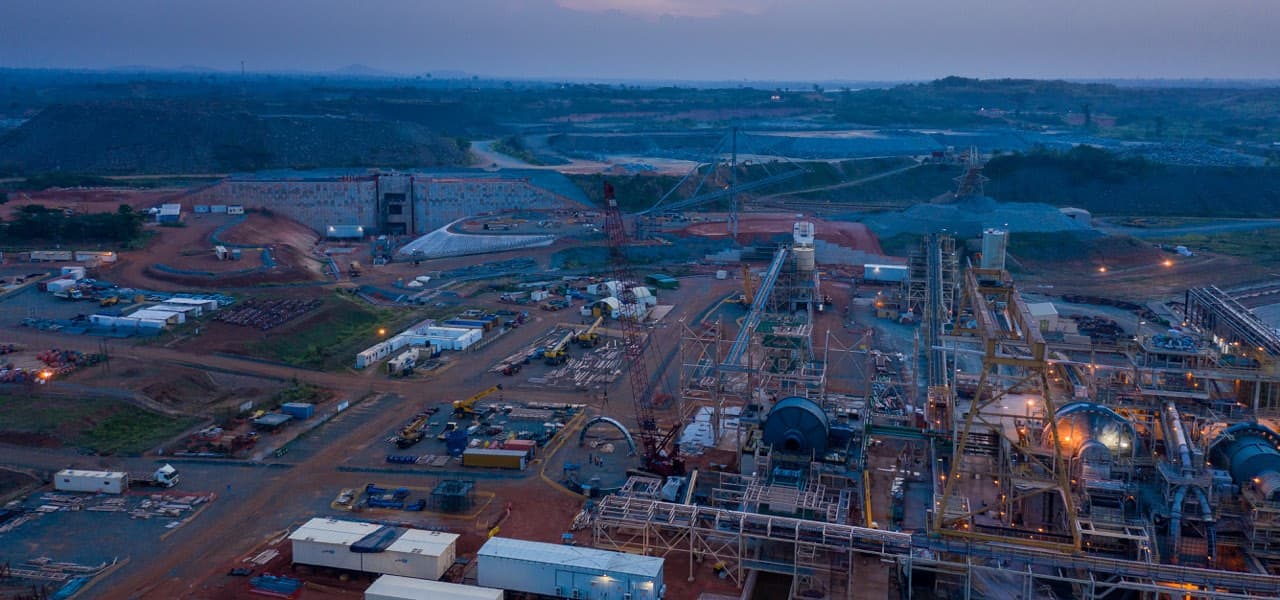 Ahafo
Commercial production at Ahafo began in 2006; it operates both surface and underground mines. Ahafo has two primary ore zones: Ahafo South and Ahafo North. The mine is in the Ahafo region, approximately 290 km northwest of Accra, the national capital city. Mining is currently underway at Ahafo South. In November 2018, Subika, a new underground mine which was completed on schedule and within budget, achieved commercial production, adding higher-grade, lower-cost gold production at Ahafo South.
Location
290 km northwest of Accra, Ghana
Date of First Production
2006
Ahafo South: Ghana's Largest Gold Mine
Over 8 Moz produced to date.
Development of Ahafo North mine will raise combined production to approximately 850 Koz of gold per year.
Long-term district strategy to extend mine life beyond 2050.
Ahafo North: Best Unmined Deposit in West Africa
Ahafo North is the best unmined gold deposit in West Africa, with approximately 3.8 million ounces of Reserves and 1.4 million ounces of Measured, Indicated and Inferred Resources and significant upside potential to extend beyond Ahafo North's current 13-year mine life.
It expands Newmont's existing footprint in Ghana with four open pit mines and a standalone mill located about 30 km from the Ahafo South operation.
Ahafo North is expected to add between 275,000 and 325,000 ounces of gold per year, with all-in sustaining costs of $800 to $900 per ounce for the first five full years of production.
Commercial production for the project is expected in the second half of 2025.
Total capital costs are estimated to be between $950 million and $1,050 million.
574
Koz
Annual Gold Production*
Quick Links
Contact
Newmont Ghana Gold Limited
Plot@40/41 Senchi Street
Airport Residential Area
PMB Airport Post Office,
Accra-Ghana
T: 030 7011852/ 0302216699
Media Contacts
Adiki O. Ayitevie
Director, External Affairs and Communication
T: 233-24 4330870