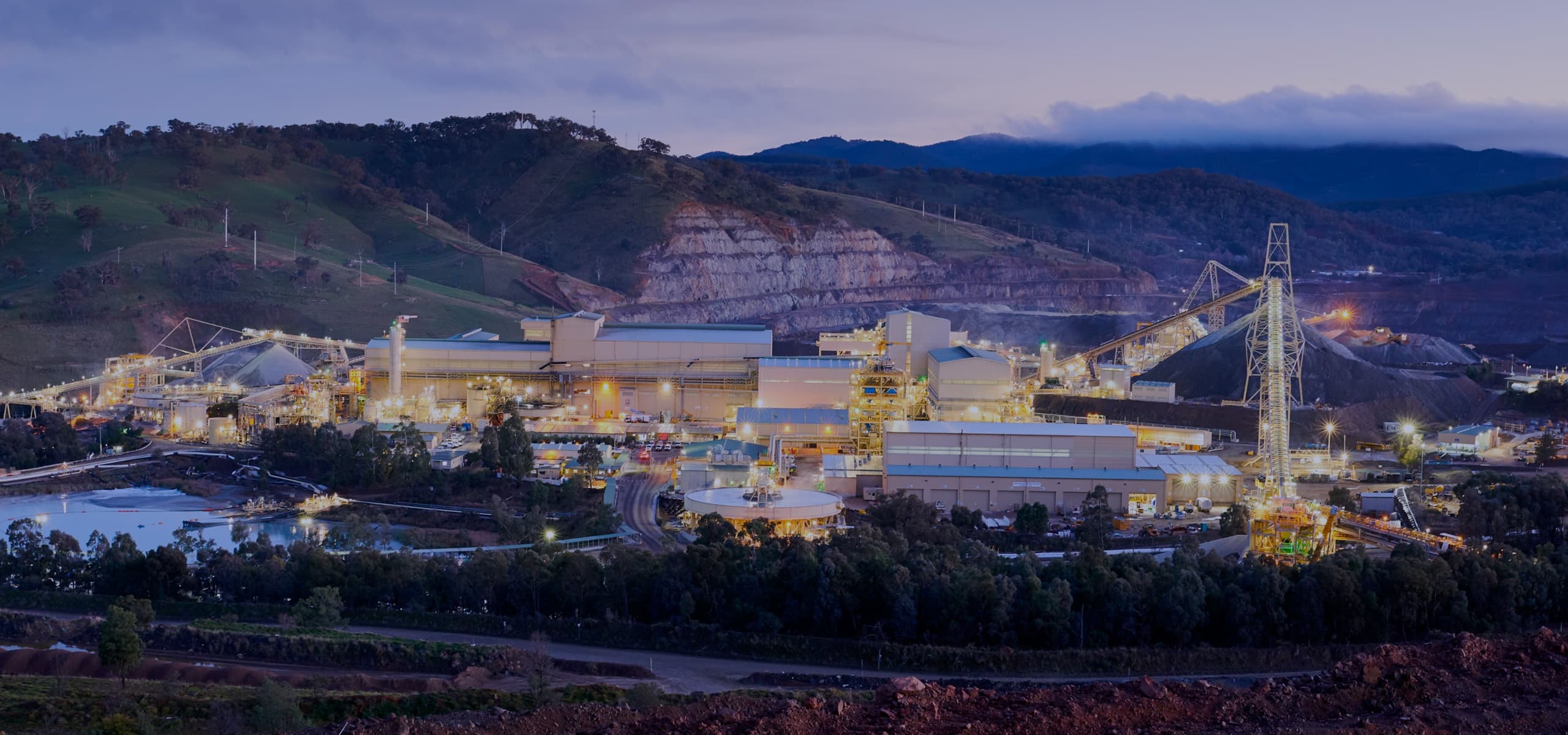 Cadia
Cadia is one of Australia's largest gold mining operations. In the 2023 fiscal year, Cadia produced 597 Koz of gold at an all-in sustaining cost of $45 per ounce. In November 2022, the Panel Cave (PC) 1-2 feasibility study was approved to execution. PC1-2 is the next panel cave for execution at Cadia after PC2-3, and its development is expected to recover approximately 20 percent of Cadia's published ore reserves. The Cadia East mine is operating; the Ridgeway mine is not operational and remains subject to maintenance requirements.
Location
25 km from Orange, New South Wales, Australia
FY23 Gold Production*
597 Koz
FY23 Copper Production*
98 Metric Kt
Date of First Production
2002 (Ridgeway)
Cadia: Long-Life, World-Class Asset
Cadia is one of Australia's largest gold and copper mining operations with ore reserves of 17 Moz of gold and 3.6 Mt of copper.
Two-stage plant expansion project is complete, allowing for activities to focus now on mine development of PC2-3.
Cadia works closely with local community groups and government agencies to provide ongoing infrastructure and support in the Orange, Blayney and Cabonne local government areas.
A range of environmental reporting and monitoring activities are undertaken to ensure that Cadia maintains a safe environment for employees, operating and developing mines in line with good environmental practices and commitment to local communities.
Parliamentary Inquiry Response
The Parliamentary Inquiry submission provides information on a range of current and planned measures designed to ensure Cadia remains in compliance with regulatory requirements and meets the environmental, health and safety expectations of both the local and broader communities.
Quick Links
Contact
Level 5, 500 Hay Street
Subiaco, Western Australia
Australia 6008
T: +61.8.9423.6100