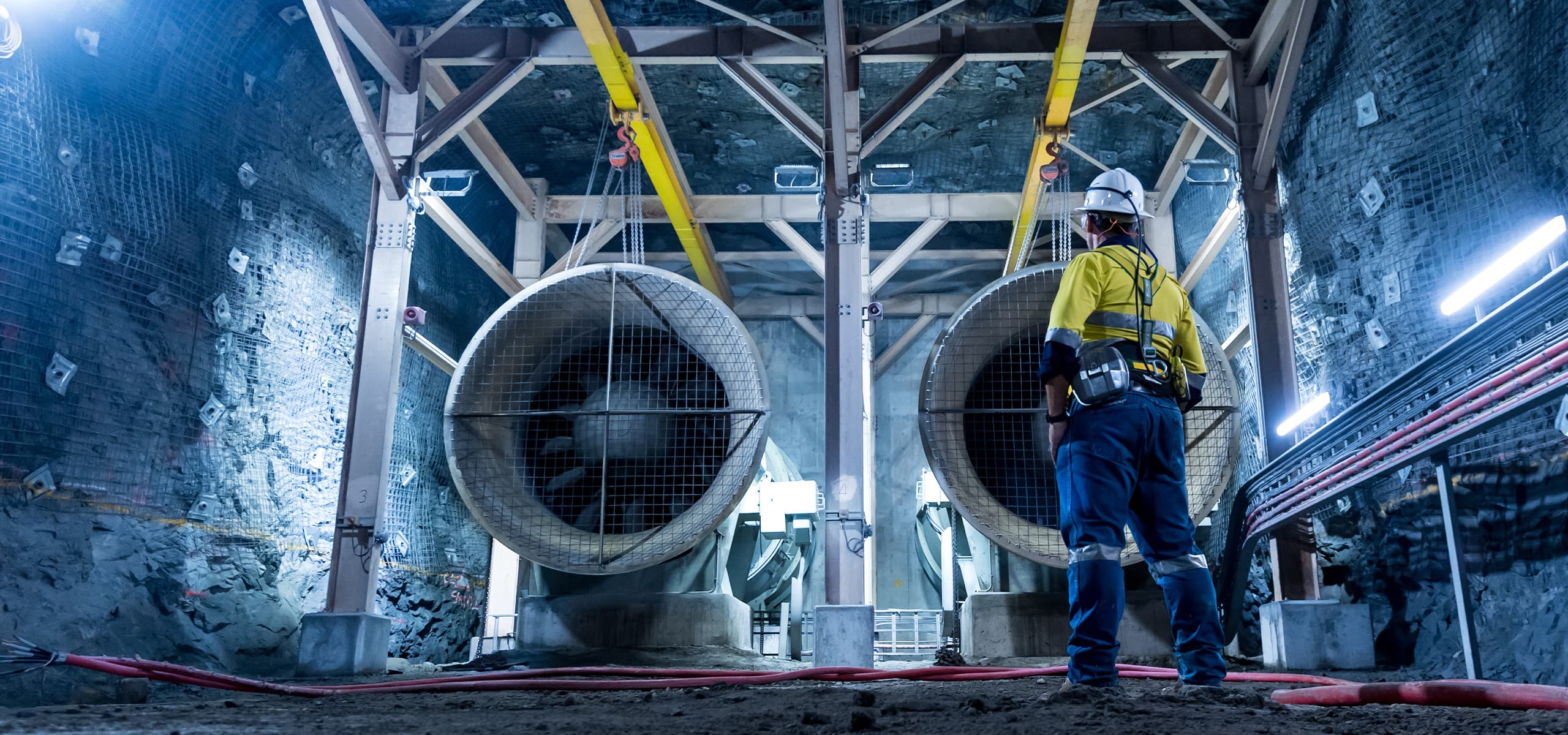 Cerro Negro
Cerro Negro sits 600 meters above sea level on the low Patagonian plains in southern Argentina. It's a two-hour drive south from the closest community, Perito Moreno, and a six-hour drive southwest from Comodoro Rivadavia, where the closest commercial airport with flights to Buenos Aires is located. Newmont Cerro Negro has three high-grade underground operating mines – Eureka, Mariana Central and Mariana Norte – and two underground deposits – Emilia, which reached commercial production in 2022, and San Marcos, which is currently being developed. Cerro Negro also has five other deposits in late-stage evaluation for development to expand the existing operations in the Marianas Complex and establish operations in the Eastern District. The extensive Cerro Negro complex has several other deposits and exploration targets, including an open pit mine known as Vein Zone and one cyanide leach processing facility with Merril Crowe recovery yielding gold recoveries of 90 to 97 percent.
Location
Santa Cruz Province, Argentina
Date of First Production
1910
Cerro Negro: An Emerging Tier 1 Asset
In December 2022, it was recognized as the "Mining Company of the Year in Argentina."
In 2022, Cerro Negro became the first underground mining operation in the country to use an automated load-haul-dump vehicle that is controlled and supervised by an operator through a control station located in an office on the surface, improving safety, operator comfort and efficiency.
We are currently progressing the Cerro Negro District Expansion 1 project, which includes the simultaneous development of the Marianas and Eastern districts to extend the mine life of Cerro Negro beyond 2030.
The project is expected to improve production to above 350,000 ounces beginning in 2024; it provides a platform for further exploration and future growth through additional expansions. Development capital costs for the project are estimated to be between $350 million and $450 million.
278
Koz
Annual Gold Production*
Quick Links
Contact
Santa Cruz
Av. San Martin 1207-Z9040 Perito Moreno, Santa Cruz Argentina
T: +54 2963 432464
F: +54 2963 432696
Buenos Aires
Av. Leonardo N. Alem 855-Piso 27 C1001 AAD, Buenos Aires Argentina
T: +54 11 5438000