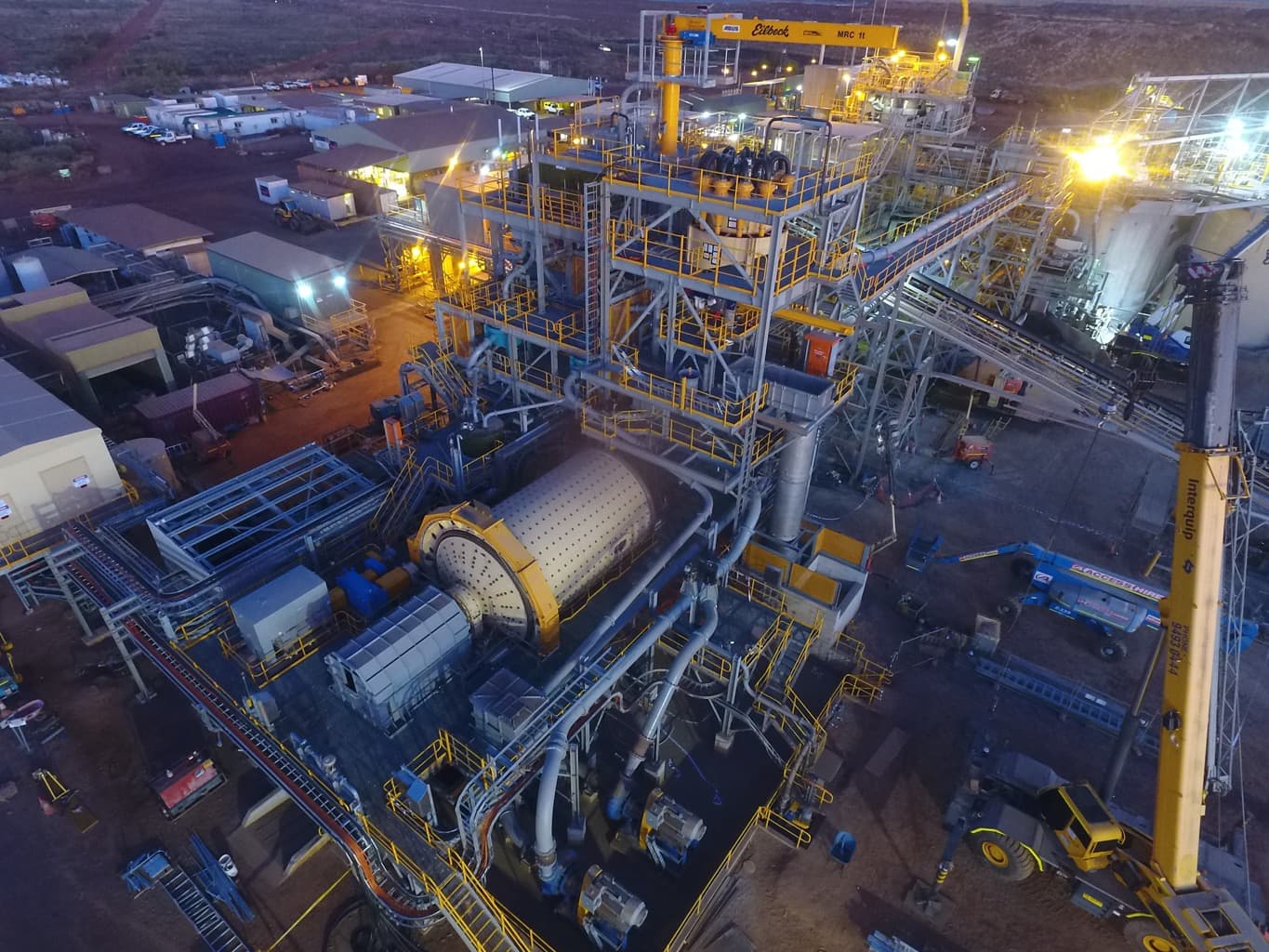 Boddington
Newmont's Boddington mine operates within the Saddleback greenstone belt in Western Australia. A large gold and copper mine, Boddington is located 16 km from the rural farming town of Boddington and 130 km from Western Australia's capital city, Perth. Boddington was a three-way joint venture between Newmont, AngloGold Ashanti and Newcrest. In 2009, Newmont purchased AngloGold Ashanti's shares to become the sole owner of Boddington. Commercial production began in 2009, and in March 2011 the operation produced its first 1 million ounces of gold.
Location
130 km southeast of Perth, Western Australia
Annual Gold Production*
798 Koz
Annual Copper Production*
84 Mlbs
Date of First Production
2009
Boddington: A Cornerstone Gold & Copper Mine
Since constructed in 2010, Boddington has consistently delivered more than 800,000 gold equivalent ounces per annum.
In 2022, the site surpassed 1 million GEOs for the first time in its history. This was achieved while operating the sector's first fully autonomous haul fleet, and Boddington's south pit is currently the deepest open pit mine in the world to deploy this technology.
Newmont's Full Potential program was started at Boddington. Full Potential is designed to encourage new ways of thinking that push beyond best-demonstrated performance and leverage best practices across the portfolio. At Boddington, the program has delivered more than $700 million in value since 2013 by reducing costs and generating productivity improvements.
Over the last decade, mill performance at Boddington has been enhanced, pushing beyond its nameplate capacity (35 million metric tons) and processing more than 40 million metric tons.
Boddington's Autonomous Haulage System (AHS) was fully commissioned in October 2021, bringing significant safety and productivity benefits, while also extending the mine life by at least two years. Using AHS has enabled us to eliminate the conventional fleet of 46 trucks with 41 autonomous vehicles, allowing for non-segregated haulage networks with shorter, optimized haul distances.
Quick Links
Contact
Newmont Australia
Environment and Social Responsibility
Level 2 388 Hay Street
The Colonnade
Subiaco, Western Australia, 6008
T: +61 8 9423 6100