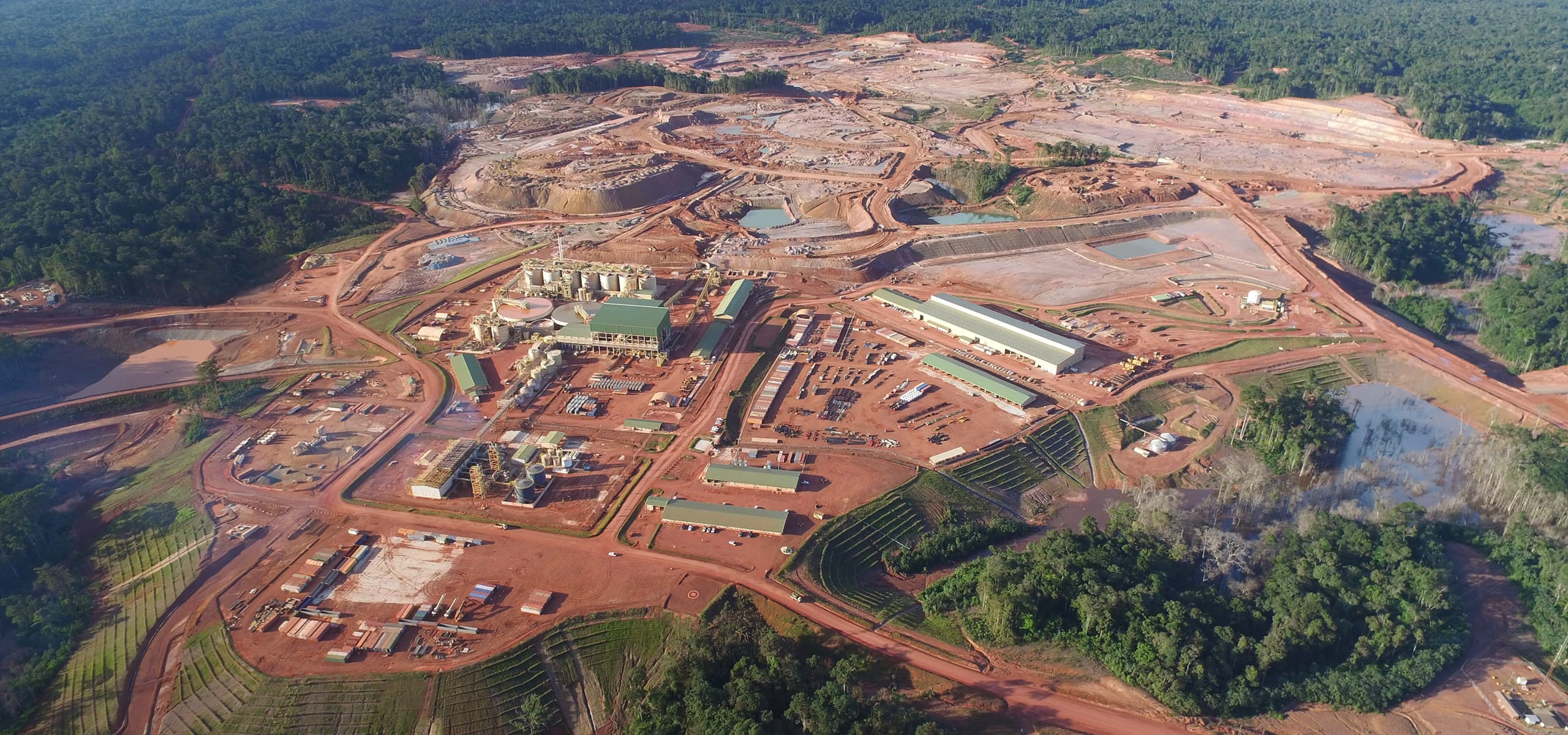 Merian
Newmont's Merian operation in Suriname is an open pit gold mine approximately 66 km south of the town of Moengo and 30 km north of the Nassau Mountains near the French Guiana. Newmont owns a 75 percent interest in the limited partnership, and Staatsolie Maatschappij Suriname N.V., Suriname's state-owned oil company, owns the remaining 25 percent interest. Construction of Merian mine began in August 2014, and commercial production was achieved in October 2016, on schedule and $150 million under budget. Merian includes processing facilities that use a conventional gold mill, primary crusher and processing plant, consisting of a comminution plant, including gravity and cyanide leach processes, with recovery by carbon-in-leach, elution, electrowinning and induction furnace smelting to produce a gold doré product.
Location
Northeastern Suriname
Annual Gold Production*
302 attributable Koz
Date of First Production
2016
Merian reached 1 Moz in gold production in May 2020, less than four years after production began at the site.
Evaluating opportunities to reduce heavy fuel oil and associated Scope 1 emissions at Merian through potential renewable energy opportunities, including grid connection and on- and off-site solar and wind, with the potential benefit to reduce emissions by at least 110 kilotons of carbon dioxide per year.
The Esperance project in the Newmont pipeline is approximately 50 km away from the Merian operation and is part of Newmont's emerging district in the Guiana Shield.