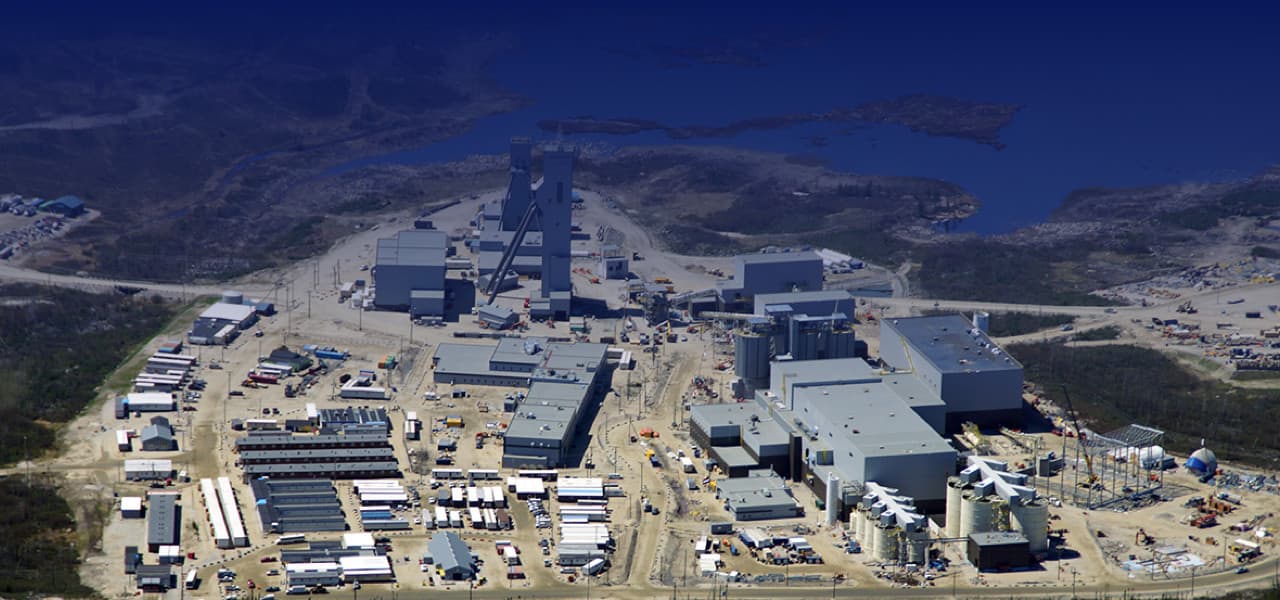 Éléonore
Éléonore is a world-class, state-of-the-art facility that is among the largest gold mines in Quebec. It is located in Eeyou Istchee/James Bay, in a remote corner of the Northern Quebec region, 800 km north of Montreal on the 52nd parallel. Its first gold pour was on October 1, 2014, and it achieved commercial production on April 1, 2015. Gold comes from the Roberto Deposit, which is marked by complex folding and faulting and is still open down plunge. The ore is mined from four horizons using sill and stope techniques, then processed on site using a conventional circuit that includes crushing, grinding, gravity, flotation and cyanidation.
Location
Eeyou Istchee/James Bay, Northern Quebec, Canada
Date of First Production
2015
Éléonore: A State-of-the-Art Facility
Éléonore has transitioned all line-of-sight load, haul and dump activities underground to fully remote operations with the introduction of automation technology. Personnel now operate the equipment systems from a control station functioning away from mining activities.
The Opinagow Collaboration Agreement was signed in 2011 with the Cree Nation of Wemindji, the Grand Council of the Crees (Eeyou Istchee) and Cree Nation Government.
Éléonore updated its Social and Indigenous Rights Social Impact Assessment in 2022. This assessment is different from those completed previously in that it was led by the most impacted Indigenous community, the Cree Nation of Wemindji. This resulted in a Cree-led assessment that was planned and implemented to meet Newmont's corporate and international standards for impact assessment and Indigenous participation.
215
Koz
Annual Gold Production*
Quick Links
Contact
Wemindji
1, Mayaupiu Road
Wemindji, Quebec J0M 1L0
Chibougamau
333, 3e Rue, suite 2
Chibougamau, Quebec G8P 1N4
T: (418) 748-6449
Rouyn-Noranda
1751, rue Davy
Rouyn-Noranda, Quebec J9Y 0A8
T: (819) 764-6400