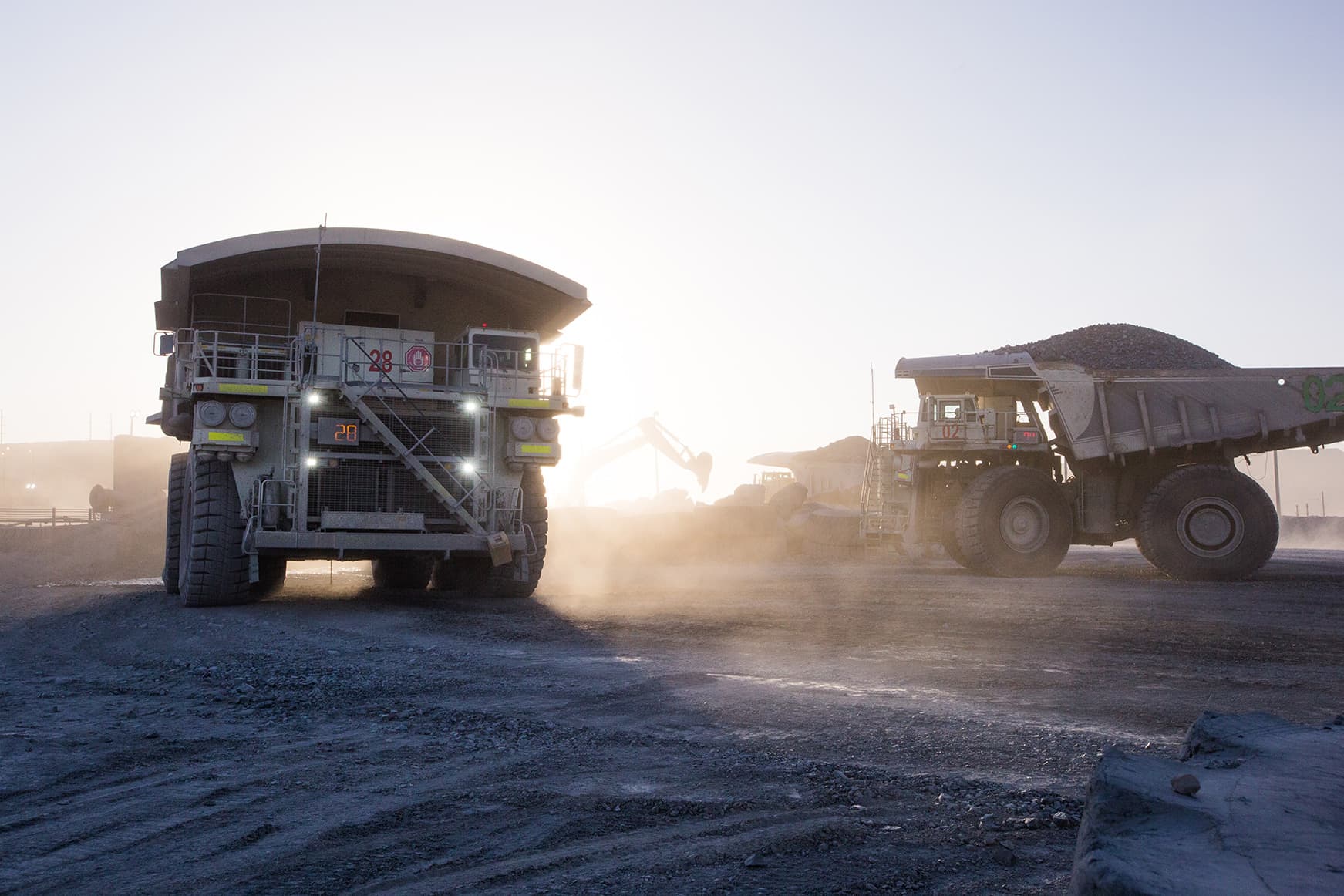 Peñasquito
Peñasquito, located about 780 km northwest of Mexico City, produces gold, silver, lead and zinc. The property began production in 2009, with commercial production being achieved in 2010. Goldcorp became owner of the mine in 2006 when it purchased Glamis. In 2019, Newmont acquired Goldcorp, obtaining full ownership interest in Peñasquito, which consists of the Peñasco and Chile Colorado open pit mines.
View: Peñasquito virtual site tour.
Location
780 km northwest of Mexico City, state of Zacatecas, Mexico
Metals
Gold, silver, lead, zinc
Annual Gold Production*
566 Koz
Annual Silver Production
29,667 Koz
Annual Lead Production
149 Mlbs
Annual Zinc Production
377 Mlbs
Date of First Production
2009
Peñasquito: A World-Class Asset
Peñasquito boasts more than $700 million in synergies since the Goldcorp acquisition in 2019, with over 80 percent delivered from mining and processing improvements.
The mine has delivered 1.4 to 1.8 million gold equivalent ounces per year since the 2019 Goldcorp acquisition.
Peñasquito's open pit mine is the world's fifth largest silver mine and Mexico's second biggest.
Quick Links
Contact
T: 52 (55) 5201-9600
info@goldcorp.com
Paseo de las palmas 425-15 Lomas de Chapultepec 11000 Mexico, D. F.