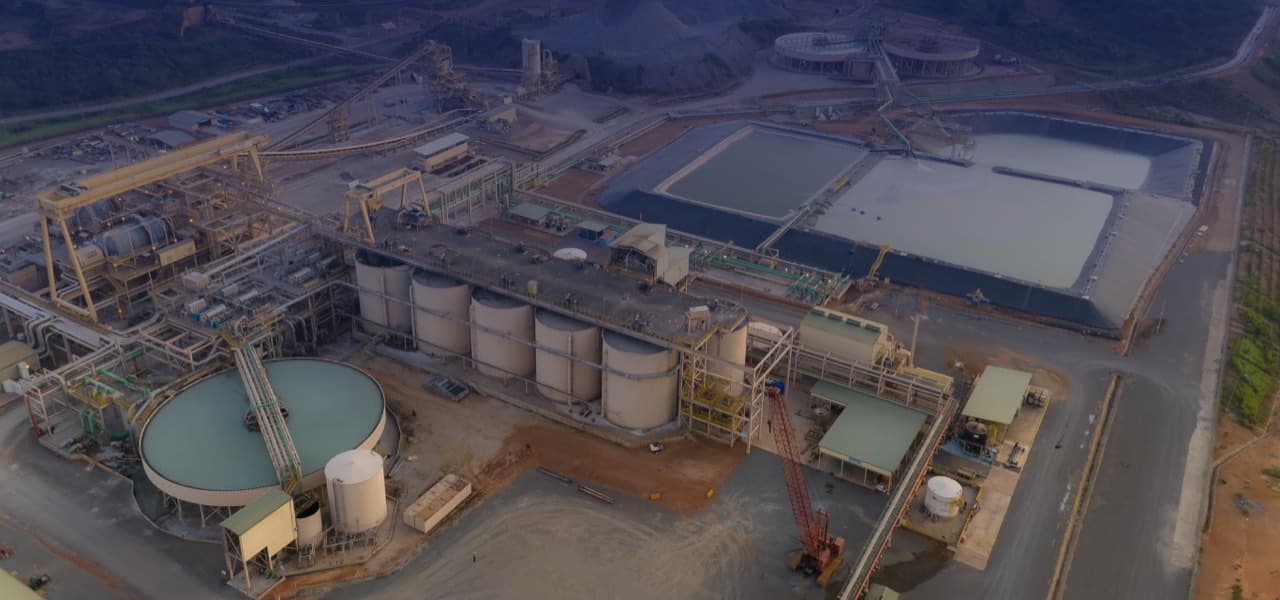 Akyem
Newmont obtained the mining lease for Akyem in 2010 and began commercial production in 2013. In 2017, the Ghana Investment Promotions Center (GIPC) named Akyem the best company in Ghana for the second consecutive year. The Akyem mine operates within 10 host communities in the Birim North District of Ghana's Eastern Region – namely Adausena, Yaw Tano, Old Abirem, New Abirem, Hweakwae, Tano, Afosu, Mamanso, Ntronang and Yayaaso. For us, enabling sustainable development means conducting our operations in a way that improves lives for current and future generations. Our sustainability efforts include maintaining relationships with our communities, serving as responsible stewards of the environment and making a lasting contribution to local economic development.
Location
128 km northwest of Accra, Ghana
Date of First Production
2013
Progressing Layback to Extend Mine Life
Akyem began construction in 2011 and achieved commercial production on schedule and below budget in October 2013.
The Akyem layback project has the potential to extend the life of surface mining operations and provide a stable operating platform for additional underground and open pit mining opportunities.
The Akyem Underground project will continue to be evaluated at the next generation of expansion projects on site.
420
Koz
Annual Gold Production*
Quick Links
Contact
Newmont Ghana Gold Limited
Plot@40/41 Senchi Street
Airport Residential Area
PMB Airport Post Office,
Accra-Ghana
T: 030 7011852/ 0302216699
Media Contacts
Adiki O. Ayitevie
Director, External Affairs and Communication
T: 233-24 4330870

Oduro-Kwarteng Marfo
Manager, External Relations – Akyem
T: 233-24 4311648